Family-run Yuba (tofu skin) shop, over 140 years old
Yubayu Shoten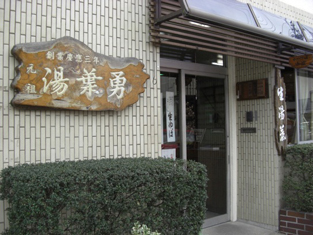 The shop front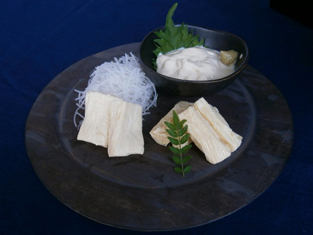 Various kinds of Yuba
History and Outline
Established in 1867, Yubayu has been specializing in producing and selling fresh and dry Yuba (tofu skin). We retail our Yuba products at the shop as well as providing them to high-class Japanese style restaurants, ryokan (traditional Japanese inns), izakaya (Japanese style pubs), and food wholesalers.
Features
We use specially selected domestic soybeans and the underflow water from the clear Nagara River. Every morning, experienced and skilled craftspeople manually produce each one of our Yuba sheets using distinctive techniques with time and care. As a Yuba specialty shop, our Yuba products boast a plain but creamy and mild taste and flavor.
Recommended Products And Services
Nama-bo

(fresh stick)

Yuba

270 yen

Kumiage

(pinched)

Yuba

800 yen

Sashimi Yuba

892 yen

Musubi

(tied)

Yuba

180 yen

Maki

(rolled)

Yuba

large
400 yen

Maki

(rolled)

Yuba

long
280 yen

Atsu

(thick)

Yuba

400 yen

Kaku

(squarely-cut)

Yuba

280 yen
*Expiration date: 4 days in summer and 7 days in winter. Keep refrigerated.
*Eating Yuba is prohibited within the shop.
You can experience…
You can observe our Yuba production processes when you come to the shop to buy our products. (Production is often done in the morning.)
If you come in the morning, you can take okara (soy pulp) for free (while stocks last).
| | |
| --- | --- |
| Name | Yubayu Shoten |
| Address | 4 Hon-machi,Gifu-City |
| Business hours | 9:00a.m.~6:00p.m. |
| Website | None |
| Credit card | No card accepted |
| Telephone | (+81)58-262-1574 |
| Holidays | Sundays & public holidays |
| Parking | For 2 vehicles |