Classic family-run traditional Japanese confectionery shop since 1865
Okinaya Sohonpo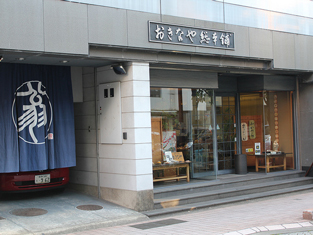 The shop front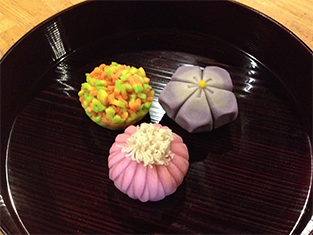 Wagashi featuring various seasonal objects
Features
Okinaya is a family-run specialty shop for traditional Japanese sweets called Wagashi. The business is over 140 years old. We produce and sell exquisite and graceful Wagashi that reflect Japan's seasonal beauty and splendid culture.
History
Founded in 1865, Okinaya has been dedicated to producing and selling Wagashi for the tea ceremony, gifts and home use for over 140 years. The shop was burnt down in an air raid during World War II, but we emerged from the war devastation and resumed our business at the same place after the war. We have served our sweets including Ayu-gashi, a signature sweet of Gifu Ukai (cormorant fishing), several times to the Emperor and the Imperial Family when Their Majesties visited Gifu. The current President Masanao Hayashi is the 5th generation owner of the shop.
Recommended Products and Services
Seasonal Wagashi (fresh, dry and semi-dry types available)
Ayu-gashi: Crepe-like, fish-shaped sweet, stuffed with sweetened mochi (sticky rice). Sold only during the Ukai season.
Seasonal decorative Wagashi ball
Monaka: Mochi cracker sandwich filled with sweetened grainy bean paste
You can experience...
You can try your hand at making your own Wagashi as well as listening to a detailed explanation about Japanese confectionery. (Appointment required)
| | |
| --- | --- |
| Name | Okinaya Sohonpo Co., Ltd. |
| Address | 38 Mitono-machi,Gifu-shi |
| Business hours | 9:00a.m.〜6:30p.m. |
| Website | okinaya-sohonpo.com |
| Credit card | No card accepted |
| Telephone | (+81)58-262-0988 |
| Holidays | Thursdays |
| Parking | None |