Fu (wheat gluten-derived food) specialty shop with over 170 years of experience
Fuhyo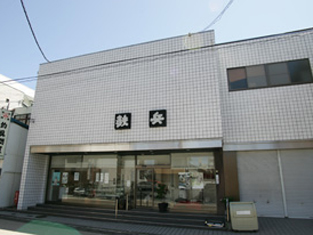 The shop front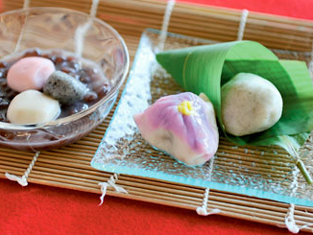 Features
Since 1836, we have been producing and distributing Nama-fu (fresh fu) and Nama-yuba (fresh tofu skin). Fu is made from gluten that is extracted from wheat flour. Using water from the clear Nagara River, we make various types of Fu products including Nama-fu (fresh fu), Yaki-fu (grilled fu), Fu manju (bun), and Kaku-fu (rectangular-shaped fu). Nama-fu is rich in plant protein and regarded as healthy, slow food. A variety of products are available for gifts.
History
Back in 1836, Heitaro Kawashima founded this business in the Hon-machi 5th street in Gifu, specializing in producing and distributing both Nama-fu (fresh fu) and Yaki-fu (grilled fu). Later, Heisuke Kawashima, the 3rd generation owner of the shop, transferred the business to Yamato-cho and his successor, Heisuke, the 4th generation, handed over the Yaki-fu production business to his younger brother. Since then, the shop has been producing only Nama-fu.
Recommended Products and Services
Nama-fu

(Fresh

fu

)


Awa-fu

(millet)


Yomogi-fu

(Japanese mugwort)


Kurogoma-fu

(black sasame)
578 yen

Momiji

(maple leaf) shaped-

fu

473 yen
Rikyu-

fu


(fresh

fu

cooked in a soy sauce and then fried in oil)
336 yen

Fuku-fuku

(kneaded with other ingredients)
336 yen

Sasa-maki fu Manju

(Bamboo-wrapped

fu

bun)
(a box of 6 pieces)
1,008 yen

Mino shigure


(cooked in a sweetened soy sauce with ginger)
578 yen
*Eating at the shop is prohibited.
You can experience...
We will offer our customers a detailed explanation about the production processes of Nama-fu.
| | |
| --- | --- |
| Name | Fuhyo Co., Ltd. |
| Address | 15 Komeya-cho,Gifu-City |
| Business hours | 9:00 a.m.~17:30 p.m. |
| Website | fuhyo.com |
| Credit card | No card accepted |
| Telephone | (+81)58-262-0283 |
| Holidays | No fixed holidays |
| Parking | None |